Pharmaceutical / Laboratories
Indoor air quality and contamination control is an important aspect of pharmaceutical manufacturing and laboratory research and development. In bio-pharmaceutical manufacturing and research environments one contaminant can ruin an entire research project or result in loss of production and/or product. In addition, keeping energy costs down are important in today's manufacturing process. Many air filtration products cause significant resistance to air flow due to the density and composition of the media and the design of the product. Even though products may appear to be similar, the energy loss they create over an operating cycle vary. Filters offered by AFNW®️ provide high-efficiency filtration at low resistance, which equates to energy savings.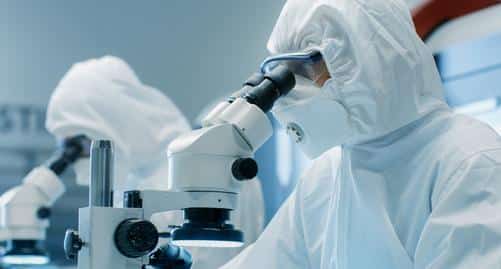 Air Filters Supplied by AFNW
®
...
Provide the highest level air filtering efficiencies
Help prevent particulate matter from entering into the manufacturing process
Provide high efficiency filtration at low resistance, thereby reducing energy costs
Prevent contamination from airborne molecular contamination
Reduce indoor levels of particulate pollutants inside the laboratory
Are comprised of non-shedding media which will not deposit fibers or binders into the airstream