Air Filters Northwest Test Unit
AFNW® has an in-house, 4 stage Air Filter Test Unit (AFTU) to assist us in determining filter lifespan. By duplicating your facilities HVAC air velocities, we can monitor or determine when your filters should be replaced. This allows facilities to maximize their filter budgets.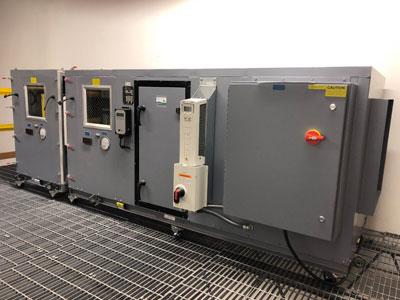 Once we have completed your air filter test, we will generate a report that will show you the exact amount of pressure drop the filters are experiencing at the same air flows that you use at your facility.